SWIMMING SHOULD BE ABOUT ENJOYING LIFE. NOT RISKING IT.
A FAST COMPANY WORLD CHANGING IDEAS Honoree 2022 • An AQUATICS INTERNATIONAL MVP PRODUCT of the YEAR 2022
A reliable, simple to use early warning system to protect your swimmers and lifeguards.
f you manage the lifeguard staff, then you already know that it's a difficult job with enormous responsibilities attached.
We believe it's time to empower lifeguards with tools to do their job better and with more confidence.
With WAVE your guards will know exactly how long each swimmer remains submerged and if any are at risk.
"THE GUARDS ENJOY IT BECAUSE IT KEEPS THEM ON THEIR TOES. "





- SAMANTHA LUSHER, AQUATICS DIRECTOR, WAVE CUSTOMER
FOR INDOOR & OUTDOOR POOLS
our pool water might be crystal clear, but your guards being able to see swimmers is
not always the same as them being able to determine when one might be at risk.
"DELIVERS AN EXTRA LAYER OF SECURITY FOR ANYONE IN THE WATER."
​
– SAMANTHA LUSHER | AQUATICS DIRECTOR | RIVERBOOK YMCA, WILTON CT
WAVE detects that critical moment in time when a swimmer might be in danger and immediately alerts so your guards can intervene if needed.
​
"IT'S ACTUALLY MADE THEM MORE AWARE."





- KEN CAWTHON, AQUATICS SUPERVISOR, HOBART SCHOOL SYSTEM, IN
"GREATLY ENHANCES THE SURVEILLANCE CAPACITY OF THE LIFEGARDS."
​
– PETER CORR | POLICE SEARCH & RESCUE | TAUNTON, MA
Like having a stopwatch on every swimmer, WAVE gives your guards a powerful tool to keep a vigilant watch over everyone in the water, even when they can't be seen.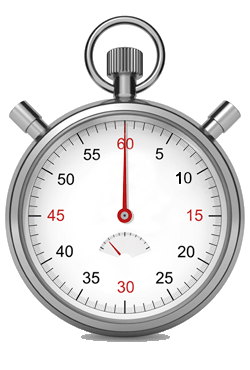 Revolutionary in aquatic safety, WAVE's Location Indicators will help quickly guide rescuers towards the swimmer in distress.
FOR LAKES RIVERS & OCEANS.
ALL THEY HAD WERE THEIR EYES.
IT'S TIME TO BRING LIFEGUARDING INTO THE 21st CENTURY.
AQUATIC FACILITIES ACROSS THE COUNTRY TRUST WAVE TO SAFEGUARD THEIR SWIMMERS AND STAFF.
MAKE THEM

SUPERHEROES

WITH WAVE.
Tour WAVE and learn how it works.
Learn how your YMCA, JCC, HOA, summer camp, community or private club can become WAVE-enabled
Let's discuss your specific needs.