SWIMMING SHOULD BE ABOUT ENJOYING LIFE. NOT RISKING IT.
A FAST COMPANY WORLD CHANGING IDEAS Honoree 2022 • An AQUATICS INTERNATIONAL MVP PRODUCT of the YEAR 2022
WAVE IS YOUR

#1

SOLUTION.
Simple to use early drowning detection technology to protect your swimmers and lifeguards.
f you run a facility that offers aquatics, then you already know it's your greatest area of risk. Despite best protocols and intentions, drowning events still happen on a surprisingly regular basis.
In fact, at least 20% of all drowning fatalities occur with guards present.*
WAVE is the first truly reliable, affordable, and easy to deploy solution that dramatically reduces the risk of drowning.
A WONDERFUL ADDITION TO OUR LIFEGUARD STAFF SURVEILLANCE. OUR FAMILIES FEEL EVEN MORE SAFER... HIGHLY RECOMMENDED.
- BOB MCDOWELL | CEO | RIVERBROOK YMCA WILTON, CT
* American Camping Association. Some sources indicate a much higher rate.
FOR INDOOR & OUTDOOR POOLS.
Your facility's pool might be crystal clear, but being able to see swimmers is not always the same as being able to determine when one might be at risk.

WAVE detects that critical moment in time when a swimmer might be in danger and immediately alerts your aquatics team so they can intervene if needed– before the event can escalate.
"THIS WOULD HAVE MADE ALL THE DIFFERENCE."
​
– TODD KLARICH | DIRECTOR OF RECREATION & COMMUNITY EDUCATION | PARK CITY SCHOOL DISTRICT (REFERRING TO A PREVIOUS EVENT)
57% OF POOL DROWNING FATALITIES INVOLVING CHILDREN AGES 5-14 OCCUR IN PUBLIC/ COMMERCIAL POOLS.



- CONSUMER PRODUCT SAFEY COMMISSION
FOR LAKES RIVERS & OCEANS
Like having a stopwatch on every swimmer, WAVE gives your guards a powerful tool to keep a vigilant watch over everyone in the water, even when they can't be seen.
​
Revolutionary in aquatic safety, WAVE's Location Indicators will help quickly guide rescuers towards the submerged swimmer in trouble.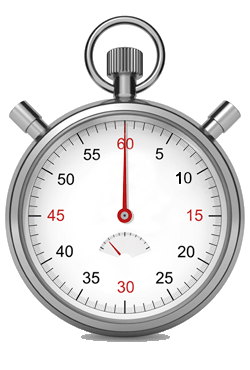 "GREATLY INCREASES THE SURVEILLANCE CAPACITY OF THE LIFEGUARDS."
​
– PETER CORR | POLICE SEARCH & RESCUE | TAUNTON, MA
"CURRENTLY, THE STAFFING CHALLENGES YOUTH-SERVING ORGANIZATIONS ARE FACING CAN HAVE A DIRECT IMPACT ON THE SAFETY OF INDIVIDUALS IN THEIR CARE, RESULTING INJURIES THAT OTHERWISE WOULDN'T HAVE HAPPENED.



TECHNOLOGY CAN PLAY A ROLE

IN SUPPLEMENTING LIFEGUARD STAFF."
​
– TANYA ROY | PRESIDENT | CHIEF CONSULTING OFFICER | THE REDWOODS GROUP
FACILITIES ACROSS THE COUNTRY TRUST WAVE TO SAFEGUARD THEIR SWIMMERS EVERY DAY.
MORE THAN JUST SAFER SWIMMING.
WAVE HELPS RECRUIT, TRAIN & RETAIN GUARDS.
We believed it, and according to our customers it's true: Guards feel better about their jobs with WAVE.
"IT'S ACTUALLY MADE THEM MORE AWARE."
​
– KEN CAWTHON | AQUATICS SUPERVISOR HOBART SCHOOL SYSTEM
​
Improves guards' daily experience, boosts morale and reduces boredom.


Actually makes guards more attentive and aware of how long swimmers remain submerged.


Keeps guards more engaged as they compete to "beat" the system at detecting a potential risk.


An excellent training tool for emergency preparedness.
"ONE REASON DROWNINGS OCCUR IN LIFEGUARDED FACILITIES IS BECAUSE

LIFEGUARD SURVEILLANCE IS A HIGHLY DIFFICULT TASK. "





- NATIONAL INSTITUTES OF HEALTH
THERE IS NO DOUBT THAT TAUNTON KIDS ARE SAFER WITH THIS TECHNOLOGY.
SHAUNA O'CONNEL | MAYOR | TAUNTON, MA
A TOOL TO KEEP OUR LIFEGUARDS ENGAGED. IT HAS TOTALLY CHANGED THE LANDSCAPE OF OUR ORGANIZATION.
- DEREK HEIM | CEO | BOYS & GIRLS CLUB METRO SOUTH, MA
Tour WAVE and learn how it works.
Learn how your YMCA, JCC, HOA, summer camp, community or private club can become WAVE-enabled
Let's discuss your specific needs.